Systems Integration Services and Solutions for Your Business Operations
Get early signs of trouble and insights for better business decisions. Our real-time integration service helps you identify parameters vital to your business operations so you can take immediate action.
Get a free consultation call or request a quote.
in moving forward with Real-time Data, we need a bit of data from you:
700,000+ Man Hours | 100+ Customers in USA
Real-Time Data Integration Services Customized to your Needs
A customized real-time data system enables your organization to access accurate and up-to-date information for informed decision-making, improved efficiency, and a better user experience. We can offer a centralized, automated approach to data integration to overcome legacy systems and data silos, resulting in valuable insights and a competitive advantage to your competition. We also offer our real-time data integrations services in combination with our enterprise SCADA services.
Technology Agnostic
CSE ICON helps you choose the platform most relevant to your business environment and the technology you want to implement. Our unbiased consultations will guide you in the selection process and address all your questions.
At the same time as taking an agnostic approach to your solving your problems, we are also proud of our partnership with the leading software vendors in the real-time data market.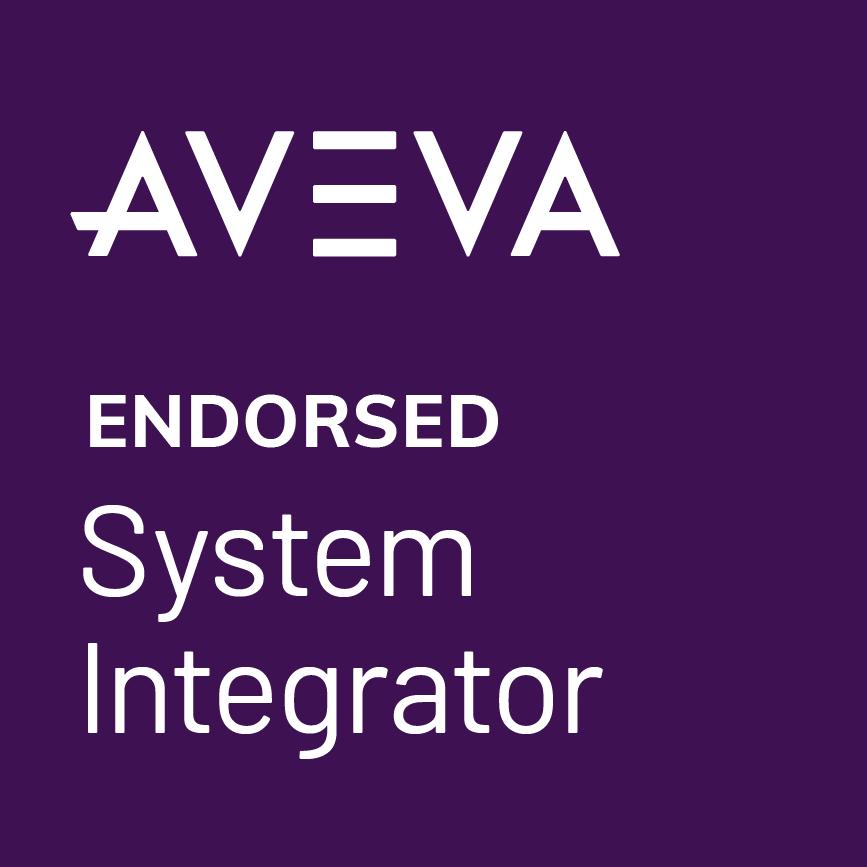 We are proud to be an AVEVA Endorsed System Integrator for System Integrations! Amongst other things, we offer the following solution on the AVEVA® marketplace.
CSE ADaPT
Get data across multiple systems and technologies in one place. With CSE ADaPT we synchronize real-time data across your ERP, SCADA, and EAM systems, allowing you to manage provisioning, maintenance, and operations from a central interface.
Stop worrying about manually sharing your data across systems
Avoid confusion about the accuracy of your data
Eliminate disaster recovery errors where your backup data is compromised
Get custom help according to your requirements, goals, and needs
Synchronize your systems and technologies so your data is always up-to-date and you have a single version of the "truth"
Automate the creation of PI tags and AF elements attributes in accordance with equipment changes
CSE ICON's technical competencies include the entire suite of AVEVA PI System™ and Canary products and related systems like relational databases, Business Intelligence (BI) tools, and industry-specific software. Our resources are well-trained and carry accreditations such as the below from AVEVA.
Start Collecting Critical Data and Making Timely Decisions
Implement Agile Decision-Making
Extracting the right data at the right time gives you the insights you need to make strategic business decisions faster. Using real-time data systems, you don't have to wait for the information from the previous day to make an informed decision.
Get Rid of Informational Silos
Industry leaders share their data with all their departments. Why shouldn't you? By making your data available to engineers, data analysts, and operators, you make sure everyone is on the same page when it comes to proposing solutions.
Increase Security With Real-time Monitoring
The continuous monitoring of your critical operations ensures you prevent errors or malfunctions ahead of time. This allows you to send the staff with the right expertise to avoid random downtimes and save on operational costs.
Receive Notifications in Real-Time
Configure critical event triggers and get notifications in real-time. Even when you are not monitoring every single important parameter of your station/equipment, you will still get a quick notification if there are significant changes.
Generate Reports in No Time
Reporting is tedious and time-consuming. However, with our real-time manufacturing data collection, you can consolidate data from different data sources and generate a custom report. This report can be automatically sent to your email with the insights you need.
Integrate With Other Technologies
Get a custom real-time data solution that integrates with your existing tech stack. Changing the software you are used to so you can open the door to new technology opportunities isn't a requisite.
in moving forward with Real-time Data, we need a bit of data from you:
CSE ICON's services provider has been a true team player. He has extensive knowledge about PI and explains PI technical topics in a way that is easy to understand. He has taken our validation/quality requirements very seriously since day one. It was clear to see the discipline he practiced while documenting test executions. And he's very willing to explain all situations in detail, in order, and with the right level of knowledge. Our Quality representative has expressed her content with how clean the executed packages have been on her first review.
Sr. Manager, Computer Systems Validation
Leading Family-Owned Pharmaceutical Company
Additional Services for Your Real-Time Data Integration
Requirements Gathering and Documentation – interviewing stakeholders and documenting requirements
Technical Documentation – documenting design specifications and as-is deployments, including architecture drawings
System Installation, Configuration, Upgrades, and Migrations – getting systems up-and-running, configured, up-to-date, and/or moved. This includes migrations from one real-time data system to another
Health and Security – auditing and monitoring system health and security
Data Capture – gathering data using standard interfaces/connectors and non-standard, programmatic means (Python)
Data Extraction – exposing data to Business Intelligence (BI) tools, such as Spotfire and Power BI
Visualization and Reporting – designing displays and reports to monitor, report on, and manage operations
Programmatic Integration – integrating data from your real-time data system/data historian and third-party applications programmatically
Geographical Information System Integration – integrating real-time data with live weather, flood, fire, and other relevant data on a map
Standardization – standardizing software versions, software configuration, tag names, asset models, and asset templates
Data Contextualization – building asset models to contextualize real-time data and supplement it with asset metadata
Event Tracking & Notifications – tracking process conditions, such as outages, alarms, and product batches, and generating e-mail alerts based on these conditions
Custom Application Development – developing applications to meet specific user requirements not satisfied by commercial-off-the-shelf tools
Training – educating individuals and groups on the usage of tools, best practices, and the administration of real-time data systems / data historians
See Real-Time Data Integration Solutions We Have Implemented for Our Clients
OSIsoft announced it'll retire and stop supporting some of its PI products by the end of 2023 and 2024. As a suite of software applications for almost everything related to collecting, migrating, and analyzing data in real-time, many companies that rely on these systems will have to look for alternative solutions or risk using systems that will be deemed obsolete. What Products Will OSIsoft Discontinue and When? Below is the list of products that OSIsoft will discontinue supporting by the...
Separators in the oil and gas industry are pressurized containers that use gravity to separate two or three materials (oil, gas, and/or water) of different densities on a well. These separators have two pipes, one at the top for gas and one at the bottom for liquid. Having separator issues could mean the gas-liquid ratio isn't ideal, wasting oil and gas production. To avoid production losses, oil and gas companies often fix issues with their separators before they even get a report of the...
Collect, Store, and Analyze Your Data To Get Business Insights
Contact us, describe your needs, and we will come up with a customized solution for you.
in moving forward with Real-time Data, we need a bit of data from you: